This Week @ The StageCrafts, things are jumping in all three of our spaces!
First of all, we are still taking applications for this year's Hollywood Fringe Festival at studio/stage, Howard Fine Acting Studio, and The Madnani Theater. studio/stage in particular is filling up quick! Outside of the Fringe, we only have three dark weekends throughout the rest of 2023!
Second, as we continue to re-vamp our website, the studio/stage venue page has been given a complete overhaul. Keep an eye out, as a remodel on the rest of the site is coming soon.
So here's what's going on this week at each of our venues:
All This Intimacy by Rajiv Joseph, presented by Street Rat Media
All This Intimacy is Closing February 19th @ 7:30pm
Today we bid farewell to All This Intimacy by Rajiv Joseph (Bengal Tiger in the Baghdad Zoo, Gruesome Playground Injuries) presented by Street Rat Media. Tonight's closing performance is reportedly sold out, but there may be standby tickets available.
About All This Intimacy: Ty Greene is a normal guy with three very big problems. In an unprecedented (for him) run of promiscuity, Ty has managed to impregnate three women in the span of one week: his ex-girlfriend, his 40-something, married next-door neighbor, and his 18-year-old student. In this edgy comedy by playwright Rajiv Joseph, Ty's problems illuminate every triumph and failure of his life, and as the women in his world converge and figure out what's happened, Ty realizes that his life is adrift, and that he only has a limited time to try to piece it back together. All This Intimacy, which according to The New York Times has "a certain can't-look-away pull," is a comedy about friendship and lust and how the two don't mix.
About Street Rat Media: Founded by Nicole Ohara in November 2022, Street Rat Media is a budding independent production company. With an emphasis on hiring and casting marginalized individuals and international artists based in the United States, we are committed to providing opportunities for projects that critique the status quo and unlock critical insights that contribute to our global culture.  Learn more about the company at StreetRatMedia.com\
Congrats to Dan, Nicole, Héctor, Gia, Paula, Christin, and Victor on a successful run!
Arizona Rain by Mandy Rubeli
Arizona Rain opens February 24th @ 8:00pm
This coming weekend we're welcoming the premiere of ARIZONA RAIN!
About Arizona Rain: Arizona Rain is a 90 minute one act where the introspective yet indecisive Crissy drives thirteen hours after a near-death experience, showing up unannounced at the doorstep of her ex-girlfriend Marcy, looking for comfort and solutions to all her problems. Crissy rides an emotional roller coaster as she wonders how much would have been left unsaid if she had died. Marcy refuses to let Crissy stew in these emotions, so the pair take turns calling ghosts from their past to tie up loose ends as they work to understand their own complicated, love-filled relationship.
One of the joys of being a venue manager is helping new producers bring their shows to our stage! We're excited to welcome two new theatre-makers, Mandy Rubeli and Linnea Gardner to the LA Theatre Community.
MANDY RUBELI (Director / Playwright) – Mandy is thrilled to be making her LA directorial debut with her first original piece! She has directed two zoom theater productions, but is especially excited to be directing a show in-person. She graduated from Emerson College with a BFA in Theater Education and Performance, and has most recently made her LA stage debut in Dragon Show by SpyBrunch. She is so thankful to her cast and crew for putting so much faith in her and so much love into this production already. She would also like to thank her family and friends for all the love, guidance, and long pep talks.
LINNEA GARDNER (Stage Manager & Co-Producer) – Linnea is incredibly excited to work on her first west coast live performance! She graduated from Emerson College with a BFA degree in Theatre and Performance and has most recently stage managed for Emerson's production of Stalling. Stage managing has always been one of her many loved roles in theater, and she is thrilled to have the opportunity to work with such creative, talented individuals!
Don't miss this one-weekend only event. Click Here to get Tickets to Arizona Rain by Mandy Rubeli at studio/stage!
And hey! They have merch! Check out these exclusive vinyl stickers from TravelBee Tags!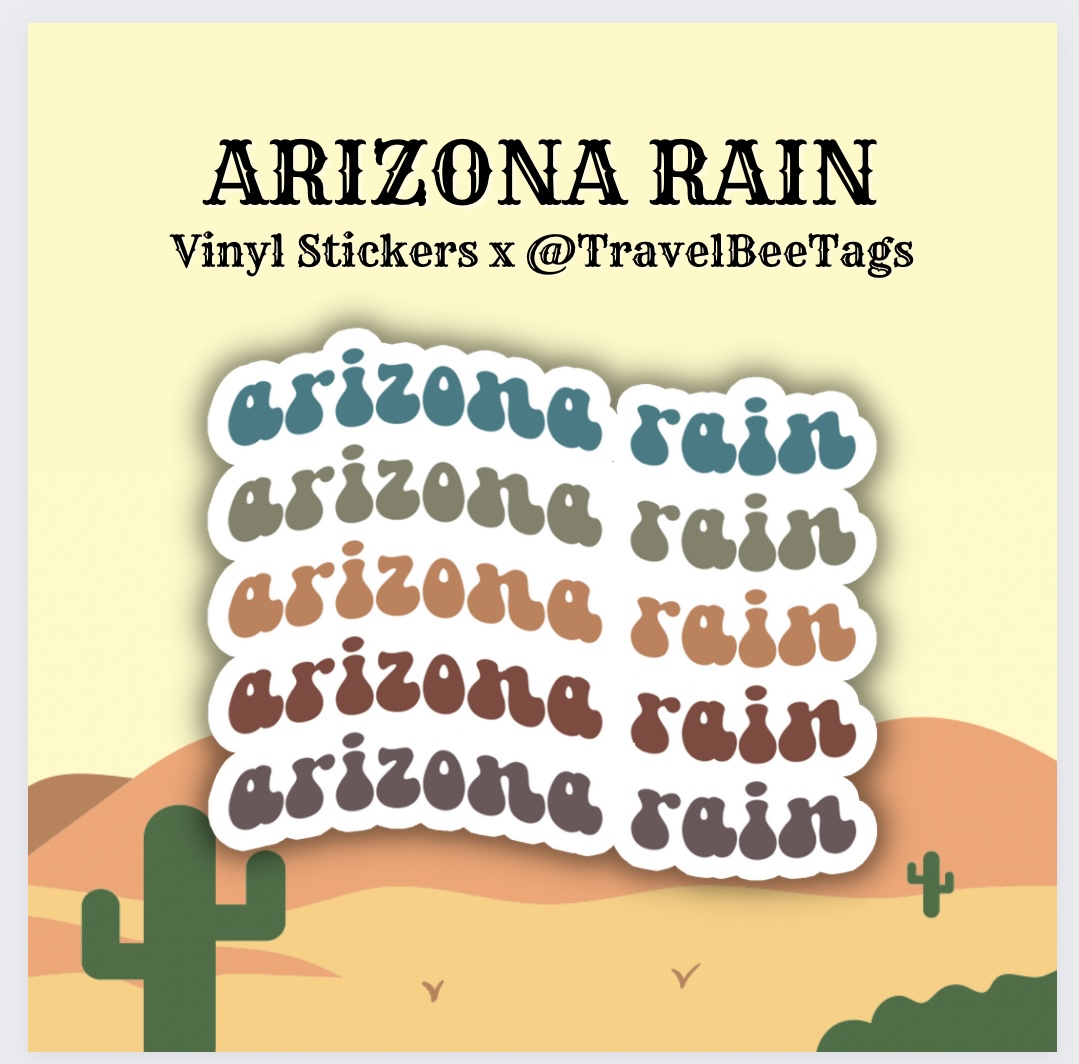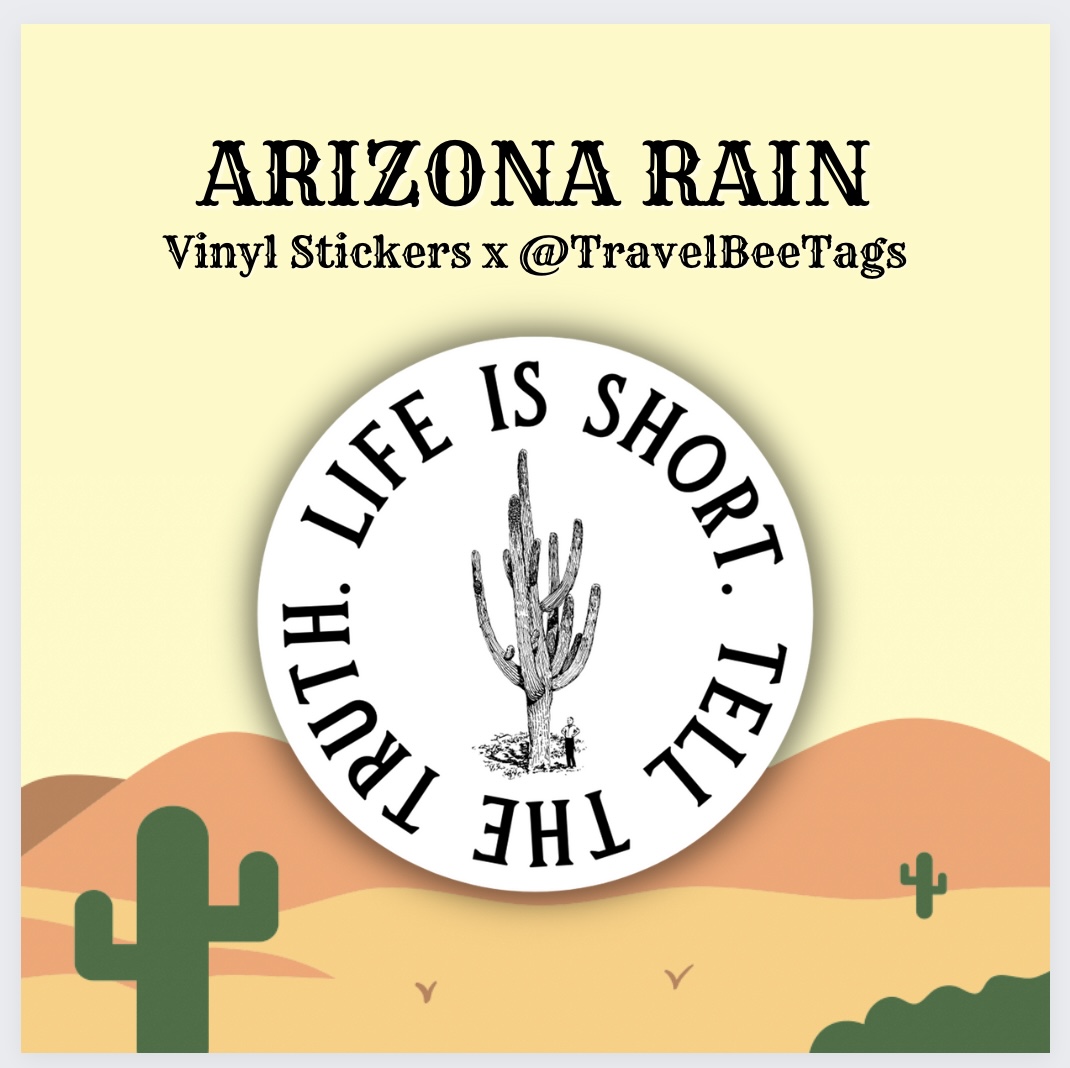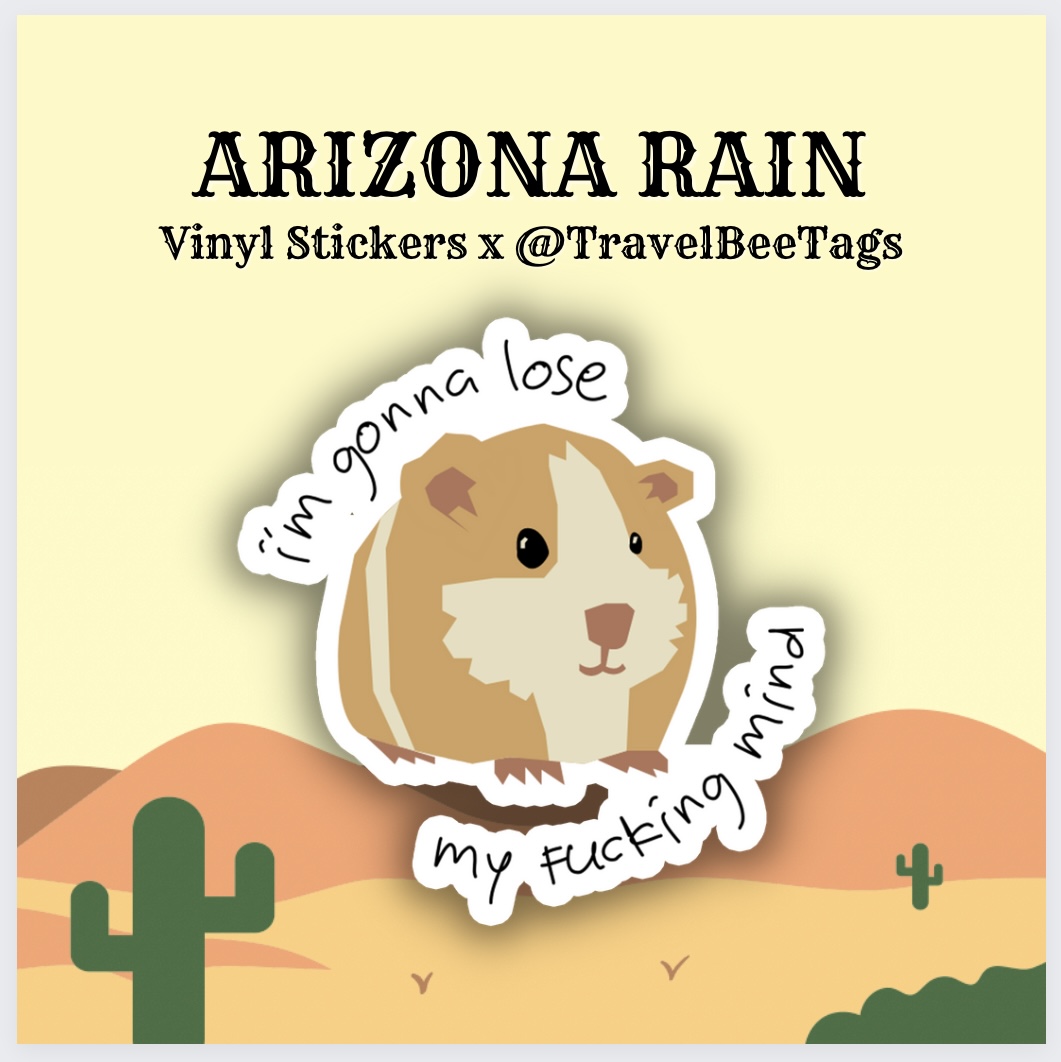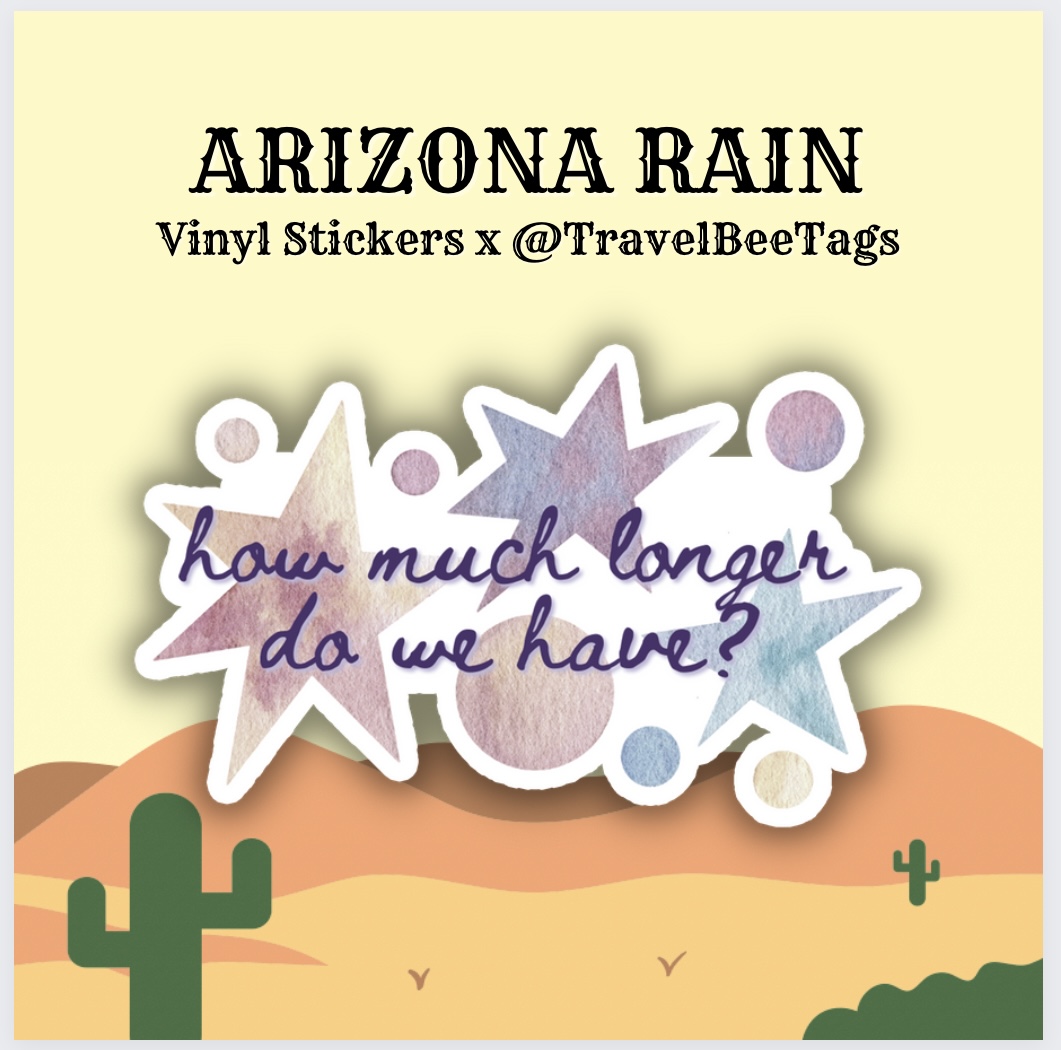 Howard Fine Acting Studio
Howard Fine Acting Studio is back in full swing with lots of their own classes and workshops. We're so happy to see our friends there back up and running in person!
During the evenings and weekends it's a great space for rehearsals and events. This month, we've seen a number of private rehearsal bookings, and in March, we're welcoming a new Bible Study group on Sunday mornings.
Howard Fine Acting Studio is also a Hollywood Fringe venue this year and we've already seen a fair number of requests for it. If you're looking for a great, offbeat space for a solo show or two-hander, look no further than Howard Fine!
The Madnani Theater
First and foremost, we have a new full video tour of The Madnani! Check it out!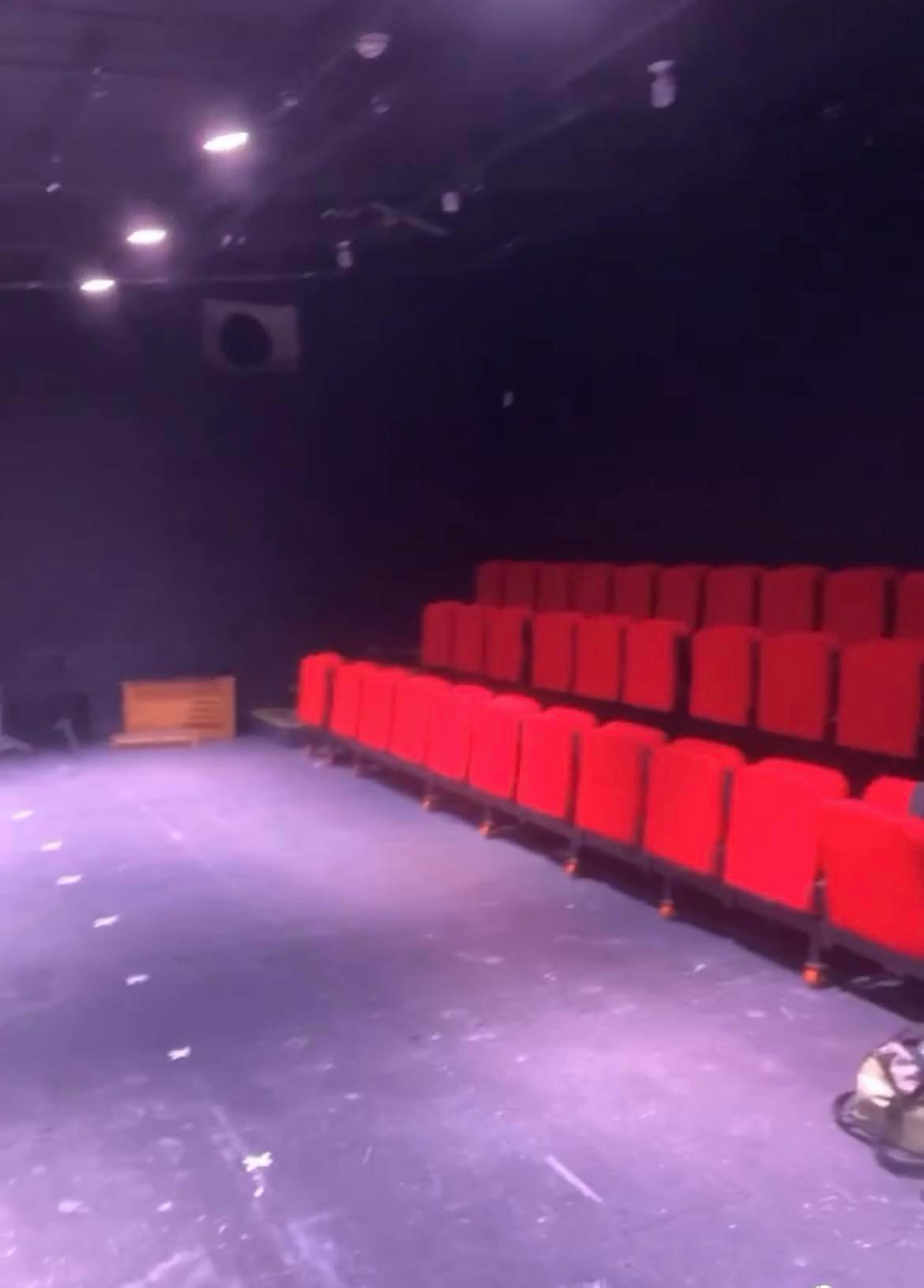 Second: Lights! This week we finally installed the lights into the grid at the new Madnani Theater! Not much longer before we're ready to welcome full productions.
I documented the process on our Instagram stories this week. Follow us on there for more behind-the-scenes looks behind the curtain at that glamorous venue manager life.
That's it for this week!